It's Christmas time and you've put your hand up (or maybe you were coerced) to host the family Christmas lunch or dinner. But once you've agreed to it, there's no turning back.
In one of our earlier posts, we talked about the importance of planning meals ahead of time, organisation and shopping online to avoid breakdowns. Today, we're sharing amazing Christmas lunch recipe ideas so you can craft the perfect menu! 
Christmas Lunch Menu
If you're ambitious, you can waive the rule of everyone bringing a dish. Instead, assign them to bring drinks and help on the day. We would suggest employing the help of a friend/family member/partner/cat for some moral support, especially on the day of your Christmas lunch or dinner. You don't want to be stuck in the kitchen all Christmas!
But never fear, you don't need to find recipes alone, that's what we're here for! We have Christmas lunch recipe suggestions from starters to dessert, so you can plan and shop your Christmas menu with ease. No need to write down a long shopping list, or brave the chaos of the supermarket. Shop by recipe online and have your ingredients delivered to your door!
The Starters
Let's get this party started with polenta, blue cheese, and fig tarts! Not only are they very tasty, but they only take around 20 minutes to make. That's what we like to hear!
Polenta, Blue Cheese and Fig Tarts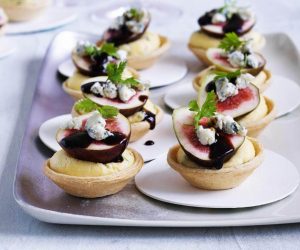 The Mains
If you're cooking a ham you can't beat this one! Nothing screams, "I am a culinary genius and Christmas extraordinaire" like presenting a big juicy ham on Christmas Day.
Baked Ham with Marmalade, Mustard and Brandy Glaze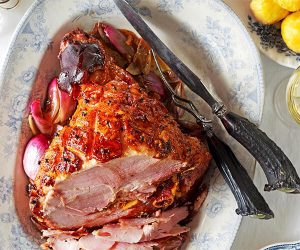 If ham isn't your thing, this turkey roll with cherry and almond stuffing might be!
Turkey Roll with Cherry and Almond Stuffing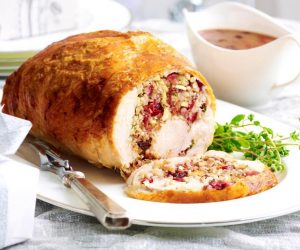 We would never forget a vegan suggestion, especially with the rise in popularity of the plant-based diet. Christmas isn't all about the ham, and we've found a delicious roast vegetable terrine for those who are leading a meat-free life.
https://playt.com/try/expand_recipe.html?id=1769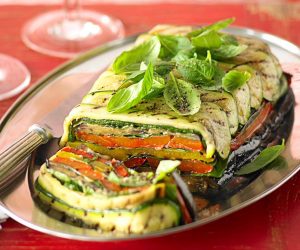 The Sides
In all the rush to present a mouth-watering ham, don't forget about the sides. Everyone will need something a little lighter to balance out the decadence of so much food, so why not try these honey roasted carrots with labne? 
Honey Roasted Carrots with Labne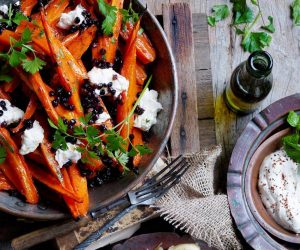 You can't go past a few prawns on Christmas Day, so a refreshing prawn salad with feta and in season mangos will be a welcome addition to the Christmas lunch table.
Char-Grilled Prawn, Mango and Feta Salad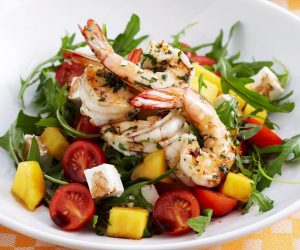 For a vegan salad option give this eggplant, kale and lentil recipe a go! Healthy, but not boring with a sweet pomegranate dressing.
Eggplant, Kale and Lentil Salad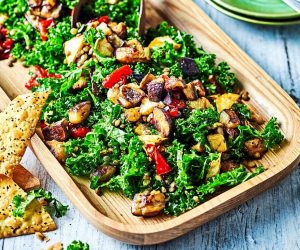 The Desserts
We all love a great Christmas pudding, but it's fun to think outside the box sometimes. If you're looking for a vegan dessert that's also gluten free, we've got just the thing for you with this avocado Christmas cake! Avocado creates an amazing smooth texture, and we guarantee your guests will appreciate it.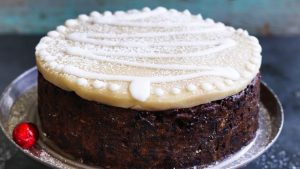 You can't talk about Christmas in Australia without mentioning a classic Aussie pav, and this one will leave your guests reaching for seconds. The spiced peaches passionfruit are what make this pavlova stand out from the crowd and will look beautiful on the table.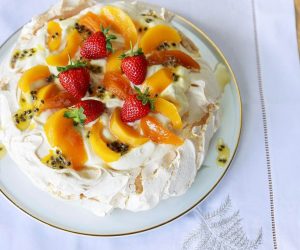 The Drinks
Christmas in Australia rules out Christmas classics like mulled wine, unless you enjoy overheating. But, thanks to the heat we can enjoy refreshing, icy cold beverages like this Campari frosé punch. This twist on frosé is the perfect accompaniment to an Aussie Christmas lunch or dinner.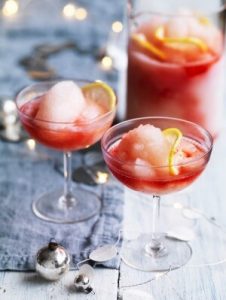 Not a fan of rosé? Try this fresh and fruity Pimm's cocktail!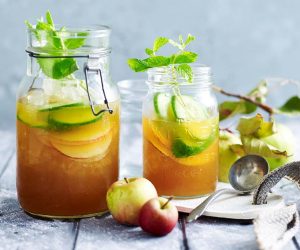 Eat, Drink and Be Merry
Remember to have fun even if the ham turns out a little dry, or the pavlova collapses. You're not Martha Stewart (unless you're reading this, Martha). Your guests will love you for putting in the effort. So off you go! Go create the perfect Christmas and have fun in the process. Don't stress about grocery shopping, Playt will do it for you. Just put the Michael Bublé Christmas album on and get cooking. 
Merry Christmas!