So you've heard the term meal prep thrown around by energetic people in workout tights and you've decided that it must be the key to their bounciness. Well, you may be right. With a bit of planning and practice, meal planning can save you time and keep you on track to eat a healthier and more balanced diet. Energy and workout tights, here we come!
What is Meal Prepping?
Before you refuse the idea because your mate who goes to the gym six days a week meal preps and you've seen his lunch (it's steamed chicken breast with brown rice), know that it doesn't need to be like that. Essentially, you're planning and preparing your food ahead of time – whether it be all of your meals or just some – to save yourself some time. You can choose multiple recipes, prepare ingredients using different methods and pair them with different bases. You just need some imagination and failing that, a good recipe source (we know a good one).
How To Meal Prep
It's up to you how to prep your food for the week, but these are some basic meal prep strategies to get you started. You can use a combination of these strategies, stick religiously to one or come up with your own approach. It's just cooking, don't get too serious!
Preparing veggies, protein, and carbs ahead of time to mix and match together throughout the week. This handy approach means you just have to throw your meal together from your prepared ingredients. You can prepare rice or quinoa for your base, prep one or two proteins for the week and chop, spiralize and cook veggies in advance. This way you can mix and match your simple ingredients for a different meal each night! No getting bored here.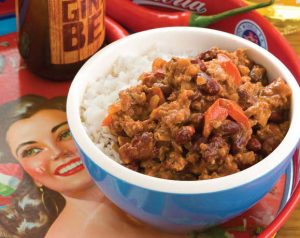 Pre-cooked meals that you simply need to grab from the fridge, reheat if necessary and eat! You can do this for any meal of the day, but it's especially great for lunches that you can take to work. Think jar salads, stir-fry, stews, and soups. Perfect to cook up a big batch and portion out for lunches and dinner for the week, or freeze to enjoy later.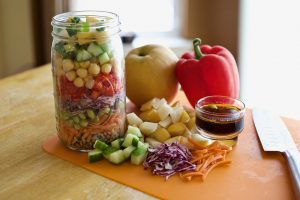 Portion things out so that you can reach for the perfect amount and get going. You can do this with overnight oats for a portable breakfast, portion out nuts and veggies for midday snacks, you can even freeze a smoothie and then chuck it in the blender when you're ready to have one.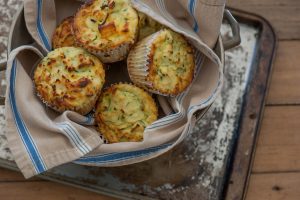 6 Meal Prep Tips and Hints
Invest in the right containers
If you're going to store your food, you've got to do it properly. Broken Tupperware with missing lids isn't going to cut it. If you're choosing plastic, find BPA free containers that are microwave and dishwasher safe!
Find A Great Recipe Source
Self-explanatory really. Have you tried Playt?
Multitask In The Kitchen
Remember, you don't have to prepare one meal at a time. Cook whatever needs to be cooked in the oven at the same time if you can. Efficiency is key.
Use Your Slow Cooker
If you've got a slow cooker stashed away in your overflowing appliances cupboard, bust it out. Chuck your ingredients in and then let it do its thing. It's doing the cooking for you!
Maintain Some Variety
Most people don't want to be eating the same lunch for the entire week, so it's a good idea to keep some variety in your prepping. If you know you'll get sick of the same thing every day for lunch, don't go overboard and make a triple batch of stew. Just make one! Or make a double batch and freeze some for the next week.
Order Groceries Online
You're meal prepping to save time, right? So why go to the grocery store when you could shop the recipes online and have your ingredients delivered to your door? Playt can help you with that.
Now that you've got the theory under your belt, go forth and cook! You have full permission from us to feel smug when you open your fridge and see neatly stacked containers full of delicious food.